Course description
VHS.3 THEME:
ARRANGING, IMPROVISING & COMPOSING
At VHS.1 we learned "How to Play with Expression & Creativity."
At VHS.2 we built on this, focusing on "Technique."
Now at VHS.3, use this powerful foundation to
dramatically improve your ability to "Arrange, Improvise & Compose."
Finally learn how to arrange your favorite songs, to improvise with confidence, to compose with inspiration:
Come learn from harp teachers and performers who walk their talk.
Let's demystify Arranging, so that you can make songs your own, and find your personal harp voice/style.
Let's get you Improvising with ease and confidence, so you'll always have something to play, wherever you are.
Composing is perhaps the most intimidating topic of all: learn from us how you can contribute your beautiful voice to our harp world.
As you've come to expect from VHS, each top-notch VHS Presenter has been chosen because of their artistic abilities, teaching talents, and compassionate natures.
At VHS you learn in a way that is accessible, liberating and fun.
We can't wait to see what you start creating after VHS.3!
Your Presenters
Alice Giles
Best Practices for Composing on Harp
Tunde Jegede
Finding your Composing Voice
Jennifer Ellis
How to Improvise Solo
Siobhan Armstrong
Arranging in Early Irish Style
Jillian LaDage
Singing & Composing at the Harp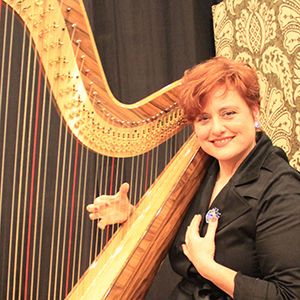 Mary Doumany
Harp as Orchestra
Sue Richards
Arranging Celtic Music
Sarah Voynow
Arranging, Improvising & Composing with a Looper
Aedan MacDonnell
Secret Chords of Celtic Music + how to play in a session
Angel Tolosa
Arranging, Improvising & Composing in Venezuelan Style
Sharon & Dave Thormahlen
Arranging for multiple levels
Laurence Furr
Fearless Improvisation
Erik Ask-Upmark
Arranging in Nordic Style: learn 2 Scandinavian songs
Vincente La Camera Marino
Improvising using Historical Basslines
Laurie Riley
Double Strung Harp Technique & Performance
Nathania Ko
Arranging, Improvising & Composing Music of the Silk Road & Konghou
Jocelyn Obermeyer
Using Modes in Healing Harp
Hannah Brockow
Using Modes in Healing Harp
Liza Wallace
Arranging Jazz/Latin Jazz Standards for Harp
Amy Turk
Arranging Pop Music for Harp
Diana Rowan
Using Poetry & Prayers to Compose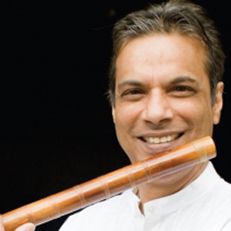 Deepak Ram
Classical Indian Music Secrets to Improvising, Arranging & Composing
Destiny Muhammad
Creating Large-Scale Projects & Working with Ensembles
Eve Rodolfi
Arranging Breton (and beyond!) Music and Style
Beth Kolle
Arranging & the Language of Music
Dr. Diana Rowan
Founder of Bright Knowledge Guild's Virtual Harp Summit & Bright Knowledge Harp Circle
As a teacher and performer, my Purpose is to help you reclaim your Inspiration.
Inspiration is the fuel behind all lasting accomplishment.
Inspiration keeps your motivation strong for the long run.
Inspiration has you craving learning new things, expressing your true self deeper than ever.
All my courses and beloved Harp Circle are designed to fire up your Inspiration, so that your harp journey is one of joy and progress.

Welcome, I'm so glad you're here!
Diana